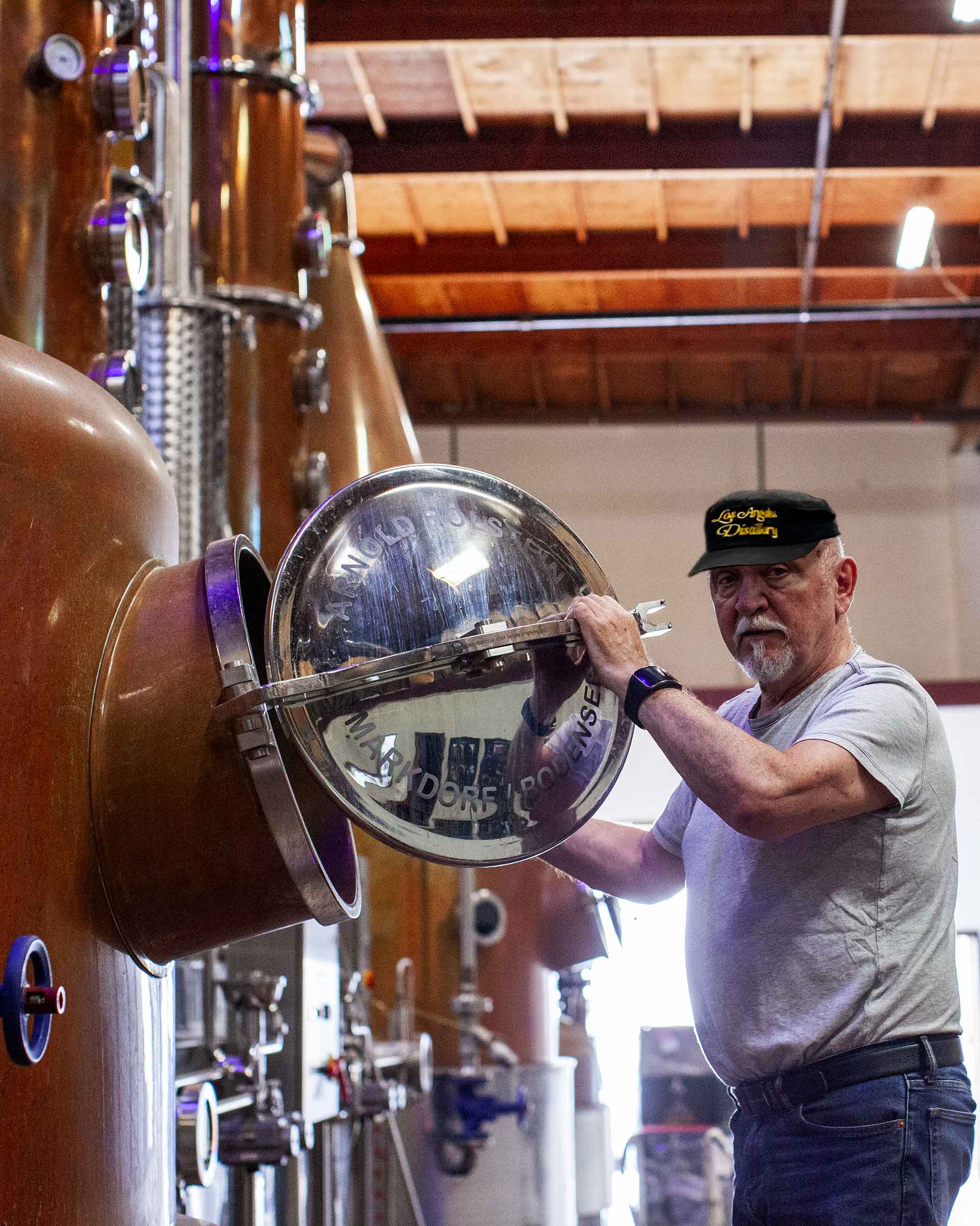 Dear Friends, Spirit Enthusiasts, and Fellow Connoisseurs,
As the founder of Los Angeles Distillery, it fills my heart with immense joy and gratitude to address you all.
Our journey started with a dream to embrace the spirit of craftsmanship and create artisanal wonders that would tantalize taste buds, awaken the senses, and forge unforgettable memories. We took our time to achieve this dream, by not compromising to temporary solutions.
At Los Angeles Distillery, we are committed to preserving the rich heritage of traditional distilling while infusing a modern twist that delights both the novice and the connoisseur.
As we sip on the fruits of our labor, we reflect on the journey that brought us here – a journey of dedication, creativity, and a profound love for the art of spirit-making. Every bottle that leaves our distillery is a testament to our values, representing the harmonious fusion of time-honored techniques and cutting-edge methods.
While we are proud of the accolades and awards that have graced our products, our truest reward comes from witnessing the smiles on your faces as you savor our spirits.
But as we raise our glasses to the past, we also turn our gaze to the future. Innovation is the heartbeat of Los Angeles Distillery, and we promise to continue surprising you with groundbreaking flavors and visionary concepts that set new standards in the art of distillation.
In closing, I extend my deepest gratitude to each one of you for participating in the past and for joining  our journey into the future. Your support, feedback, and encouragement have been the driving force behind our growth and success. As we continue to create, inspire, and innovate, we invite you to join us in raising our glasses.
May our spirits forever intertwine, transcending mountains and planes, and may the taste of our craft unite us in a harmonious toast to life's exquisite moments.
With heartfelt appreciation,